17 DEC 2000

Sportscar fans everywhere were quite unhappy to learn that Pescarolo had withdrawn their venerable C52 from the GARRA sanctioned Daytona Rolex 24. The side-exiting exhaust of the Peugeot based twin-turbo V6 would have to be redesigned to exit at the rear of the car.
Needless to say, redesigning the exhaust system of a Sports Racing Prototype is a BIG DEAL. Pescarolo is in the middle of prepping their new Courage C60 for the 2001 Le Mans and season, and has neither the resources nor time to justify the redesign. Unfortunately, GARRA is becoming increasingly isolated from the FIA and ACO.












17 DEC 2000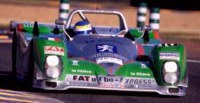 Photo provided by: Pescarolo.com

Seen above is the venerable Courage C52. Despite being heavily outclassed, Pescarolo manage to capture an amazing 4TH PLACE behind the 3 winning Audis at the 2000 Le Mans. An amazing Privateer performance!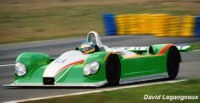 Photo courtesy of: Maison Blanche

Pescarolo's new Courage C60 is now undergoing development for the year 2001 season. Power is supplied by the Peugeot based twin-turbo V6. With their withdrawal from Formula One, Peugeot may provide more support in 2001 (Hopefully).